Twitter Inc. is not a company anymore as a court filing shows that the social media company has merged with X Corp. Moreover, X Holdings Corp is the parent firm of the privately held company X Corp. Elon Musk registered three holding companies named X Holdings I, II, and III in April 2022 to acquire Twitter for $44 billion. The deal was finally completed in October last year.
With the latest move, CEO Elon Musk took one step closer to making X – The Everything App. Elon Musk earlier hinted at the role of X.com in his plan to make Twitter an all-in-one solution including a payment platform.
On April 4th, lawyers defending Twitter Inc in a lawsuit from political activist Laura Loomer filed a corporate disclosure statement with the U.S. District Court in the Northern District of California, San Francisco Division stating that "Twitter Inc. had been merged into X Corp. and no longer existed."
Moreover, a recent court filing at the U.S. District Court in the Southern District of Florida, Miami Division revealed that Twitter under X Corp. is now based in Nevada instead of Delaware.
The Wikipedia page about Twitter Inc. also reads as "Twitter, Inc. was an American social media company based in San Francisco, California. The company operated the social networking service Twitter."
In an October 4 tweet, Elon Musk described his acquisition of Twitter as "an accelerant to creating X, the everything app".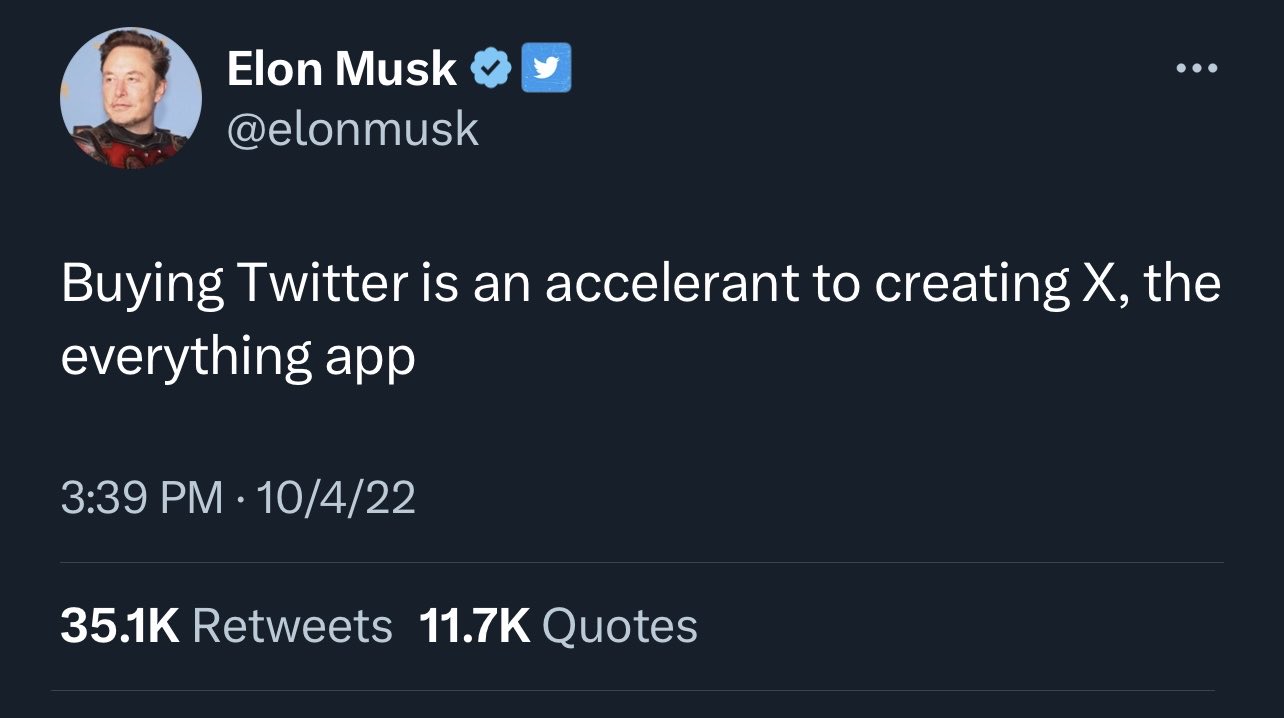 Elon Musk was planning to turn Twitter into an "everything app" similar to China's WeChat since April 2022. Twitter is already introducing payments on the platform, with fiat currencies as the first preference. However, he has hinted at integrating Dogecoin into the platform.
Elon Musk Dogecoin Support on Twitter or X Corp
Dogecoin fan Elon Musk recently changed the Twitter logo to Dogecoin raising speculation of DOGE support on the platform for payments. DOGE price skyrocketed 25% after the change in the Twitter logo.
DOGE price is currently trading at $0.08446, up 2% in the last 24 hours. The 24-hour low and high are $0.08247 and $0.08527, respectively.
Also Read: Bitcoin (BTC) Price Hit $30,000 Exactly After 10 Months
The post BREAKING: Elon Musk's "Twitter" Doesn't Exist Anymore, Merges With X Corp appeared first on CoinGape.